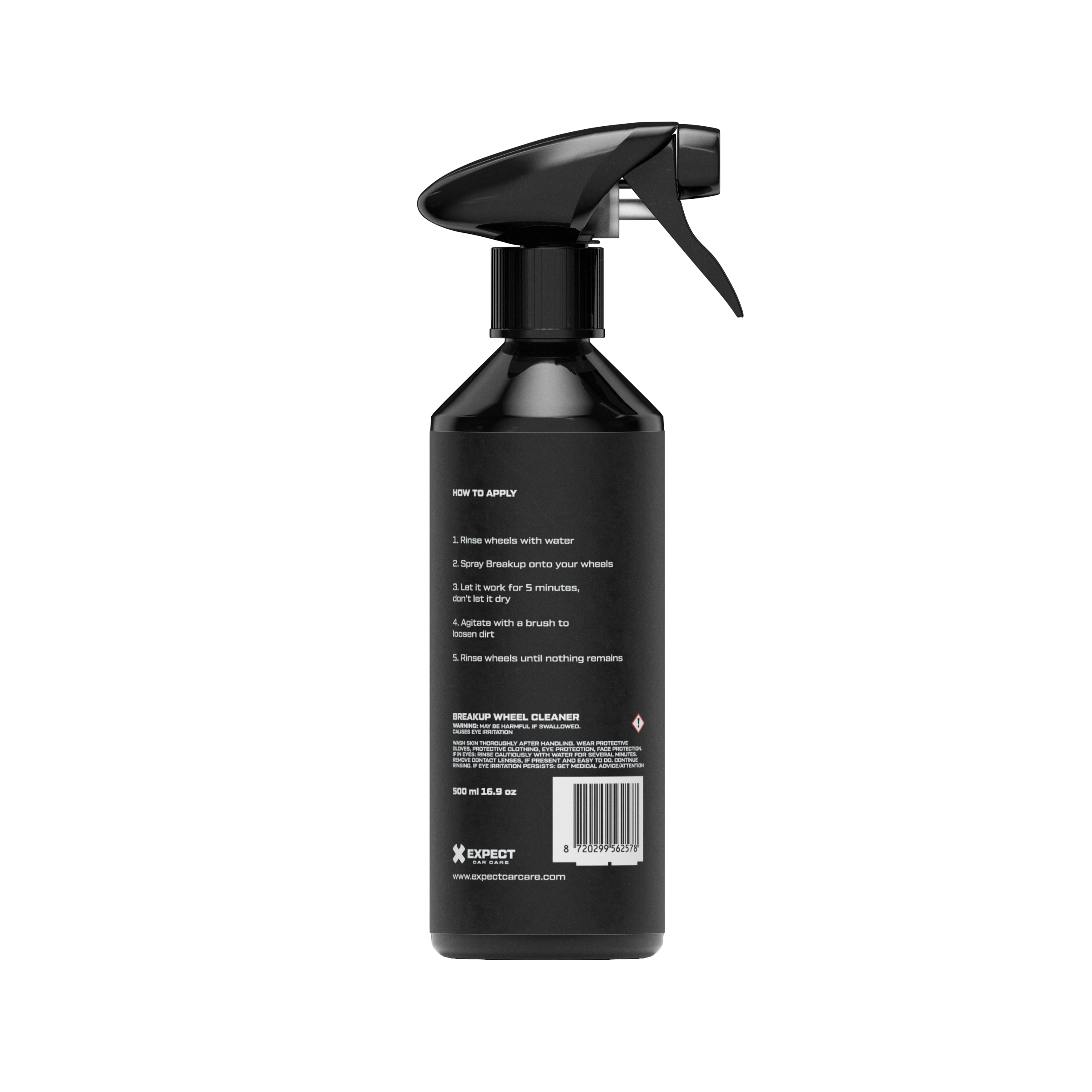 Breakup Wheel Cleaner
Return it for free if you aren't 100% impressed after using it
Free International Shipping on orders over 79 (4,99 on orders under 79)
A wheel cleaner that breaks down brake dust.

Spray onto your wheels, and let it do his thing for about 5 minutes, then rinse off to get most of the dirt off.

Or add a brush to your wheel cleaning routine, to get a 100% clean result.

Safe to use on Aluminum, Chrome, Alloy, or Clear coated wheels.
SAFELY CLEAN, SHINE AND PROTECT YOUR CAR, INSIDE AND OUT